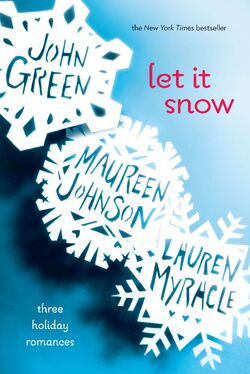 Hey everyone!
ANOTHER John Green movie is in the works.... and we are thrilled about it. Let It Snow, which was co-written by John Green, Maureen Johnson, and Lauren Myracle, will be turned into a film by Universal.
The studio announced that the movie will open in theaters on December 9, 2016, with Kay Cannon writing the script (she wrote the first two Pitch Perfect films!!).
Read MORE about the book here...
---
---
Ad blocker interference detected!
Wikia is a free-to-use site that makes money from advertising. We have a modified experience for viewers using ad blockers

Wikia is not accessible if you've made further modifications. Remove the custom ad blocker rule(s) and the page will load as expected.